Today I will write about growing Pleorotus Eryngii – the King Oyster Mushroom – in a plastic container.
I used a plastic container suited for keeping your spaghetti dry in the shelf.
As substrate, I used spent coffee ground (about 60%), carton (20%), peanut and pistachio shells (20%).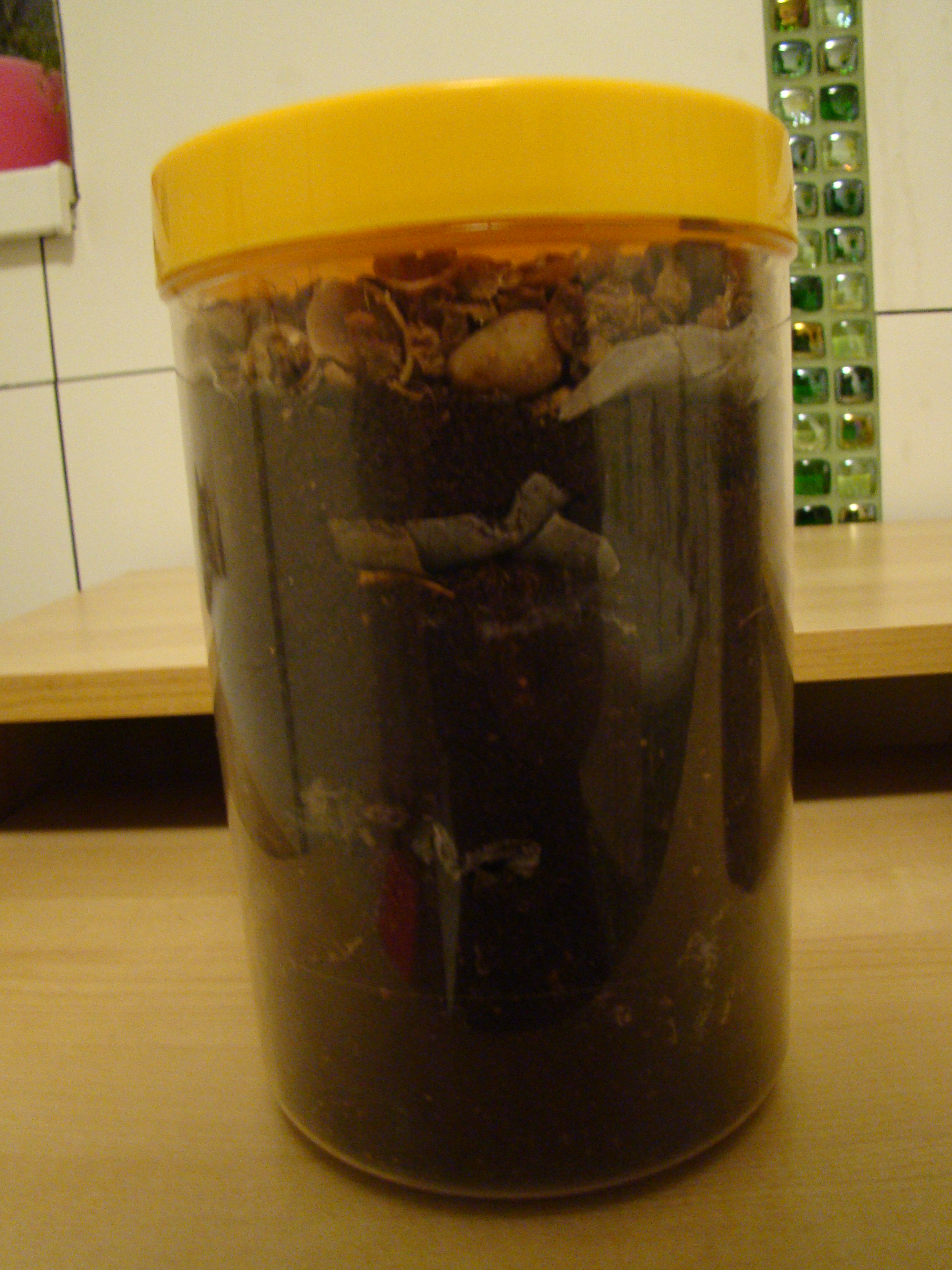 The plastic container I used is made in PP 5 (Polypropylene).
Details:
The container is about 2.2 Liters and I used water at 90 degrees to sterilize it internally, just a couple of washes. In addition, I cleaned it internally with alcohol, as the top lid is big enough to fit my hand inside. Apparently, PP 5 could even support a steam-pasteurization, but I didn't try that yet. Continue reading "Growing King Oyster Mushroom on coffee ground in a plastic container [EN]"