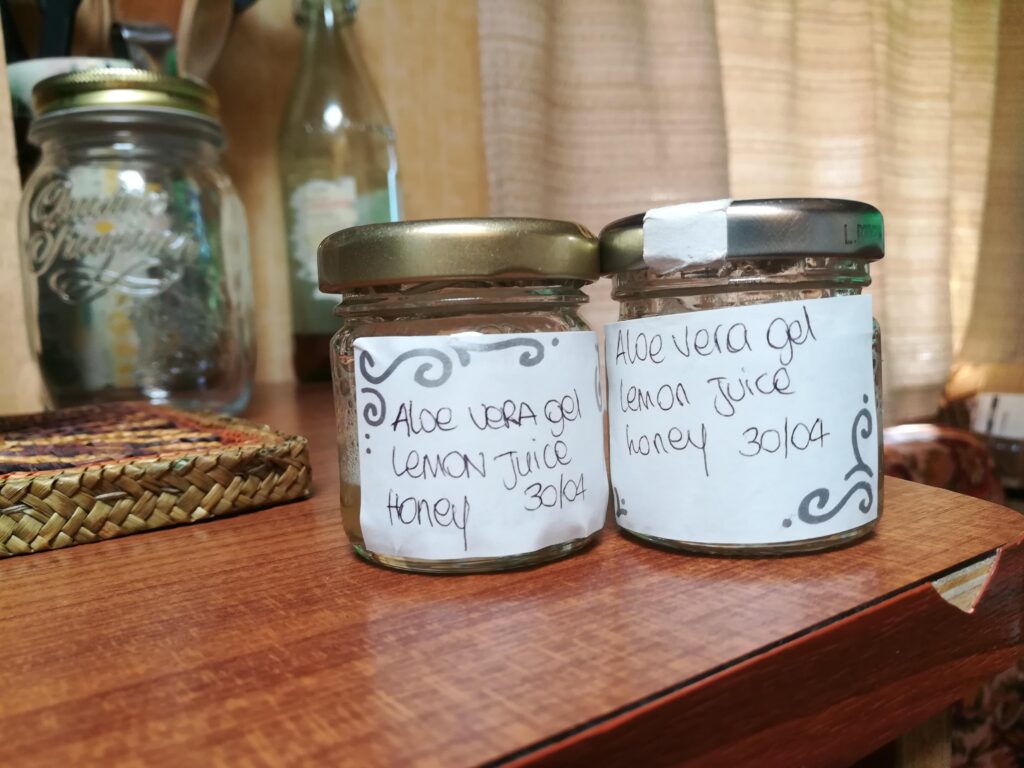 Mix in a jar:
two tablespoons of fresh aloe vera gel extract → hydrating, soothing, anti-aging, stimulating: it's a perfect guard against pollution, it stimulates collagen, fibroblasts and hyaluronic acid synthesis and it counteracts water retention.
Do you want to know how to extract aloe vera gel? Have a look here! https://rot.rebus.cat/index.php/it/2020/03/31/gel-di-aloe-vera/
some freshly juiced lemon → astringent, antisepting, brightening (thanks to its large amounts of vitamin C, the lemon juice removes dead skin cells through an enzymatic peeling, keeping the skin clear).
a teaspoon of raw honey → moisturising and protective, antimicrobial, antiseptic, antifungal, antioxidant, humectant (attracts and retains moisture on the skin), preservative (it attracts and retains moisture in the skin, creating an environment inhospitable to microbes).
To better preserve the product, store it in the refrigerator. This will also provide a refreshing and invigorating effect!

It can also be used as a facial mask: apply the product in large quantities before going to sleep, it will absorb during the night.